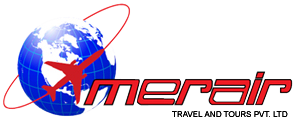 Certificate
IATA:
The International Air Transport Association (IATA) is a trade association representing a small proportion of the world's airlines. These 240 airlines, primarily major carriers, equate to approximately 84% of total Available Seat Kilometers air traffic. IATA supports airline activity and helps formulate industry policy and standards. It is headquartered in Montreal, Canada with Executive Offices in Geneva, Switzerland.
IATA was formed in April 1945 in Havana, Cuba, It is the successor to the International Air Traffic Association, which was formed in 1919 at The Hague, Netherlands.
IATA's aim is to help airlines help themselves by simplifying processes and increasing passenger convenience while reducing costs and improving efficiency.
Copyright © 2014. All Right Reserved.
Powered by econz