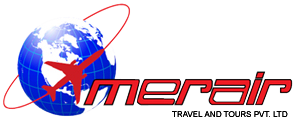 CONTACT US
#1230,26th Main, 100ft ROAD
9th Block, Jayanagar,
opp: Ragigudda Temple Arch
Bangalore - 560069.

Ph: +91-9483494949
Ph : 080-41200016 / 41200017 / 41200018 / 41200019
Fax : 080-26650022

Email: contact@merairtravel.com
IATA
The International Air Transport Association (IATA) is a trade association representing a small proportion of the worlds airlines. These 240 airlines, primarily major carriers, equate to approximately 84% of total Available Seat Kilometers air traffic.
more

TAAI
The TRAVEL AGENTS ASSOCIATION OF INDIA (TAAI) was formed towards the end of the year 1951 by a group of twelve leading travel agents, who felt the time had come to create an Association to regulate the travel industry in India along organized lines and in accordance with sound business principles.
more
Copyright © 2014. All Right Reserved.
Powered by econz