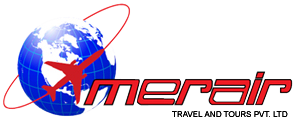 Certificate
TAAI:
The TRAVEL AGENTS ASSOCIATION OF INDIA (TAAI) was formed towards the end of the year 1951 by a group of twelve leading travel agents, who felt the time had come to create an Association to regulate the travel industry in India along organized lines and in accordance with sound business principles.
The primary purpose was to protect the interests of those engaged in the industry, to promote its orderly growth and development and to safeguard the travelling public from exploitation by unscrupulous and unreliable operators.
TAAI is conscious of the interest of the travelling public and maintains high ethical standards within the travel trade.
TAAI aims at the development of the travel and tourism industry in India by constantly improving the standard of service and professionalism in the industry so as to cater to the needs of the travelers and tourists from within India and overseas.
TAAI is engaged in promoting mutual co-operation among the different segments of the travel and tourism industry, among TAAI members, by contributing to the sound progress and growth of the industry as a whole.
Copyright © 2014. All Right Reserved.
Powered by econz